Selfish - Red Rose
Moon Byulyi (Moonbyul) for Um5AhYeh fan art exhibit.
Hello - Blue Blossom
Kim Yongsun (Solar) for Um5AhYeh fan art exhibit.
25 - White Magnolia
Jung Wheein for Um5AhYeh fan art exhibit.
Be Calm - Yellow Daffodils
Ahn Hyejin (Hwasa) for Um5AhYeh fan art exhibit.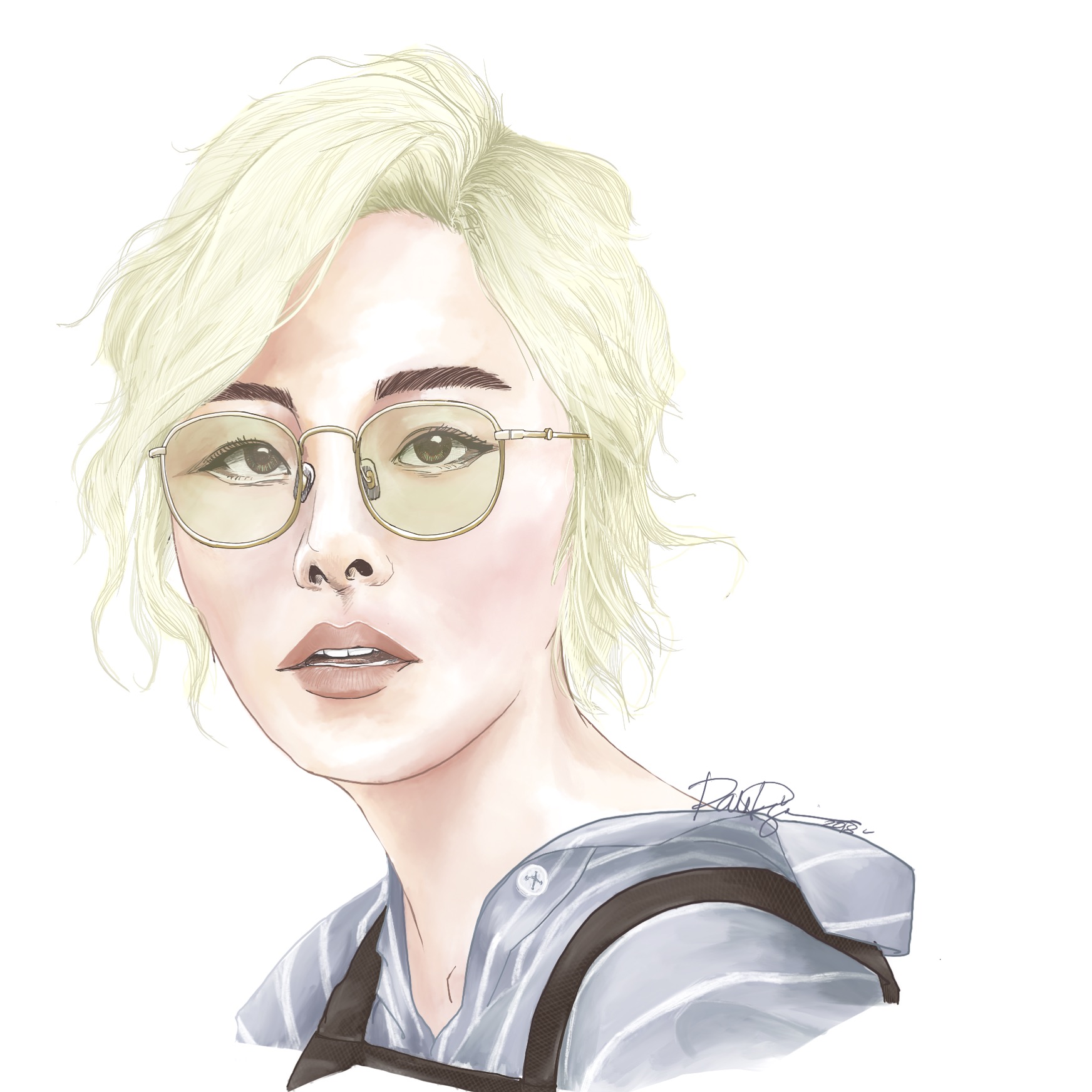 White Wind
Tried watercolors on Procreate. Another portrait of Jung Wheein.
- -
The so-called "Bias Wrecker".
Wheein
Jung Wheein of Mamamoo.
- -
I am surprised how I am enjoying South Korea's R&B scene. One of my favorites is EASY.
Sofia
The Mick's Sofia Black D'elia.
--
She really stood out as Tea Marvelli in the US version of Skins.
India
Current winner of America's Next Top Model.
--
ANTM has been my guilty pleasure show and it has, surprisingly, taught me photo techniques.
Gemma
A fast doodle of my all time favorite model.
--
Everybody knows her movie small roles (Pirates of the Caribbean, Great Gatsby) but not her debut lead.
Doodles
Random drawings to spark up inspiration.
--
Mostly mixed media. Both Traditional and Digital.